Bamboo San Diego Homeowners Love
Bamboo has been the Building Material of Choice for Most of the World for Millennia – And for Good Reason
Bamboo is Recyclable, Biodegradable, Sustainable and Strong. Bamboo is a natural resource that epitomizes the word "Eco-Friendly". Bamboo Homeowners should consider for more reasons than it's growing in popularity. Besides being biodegradable (As anything that is grown on mother earth is biodegradable),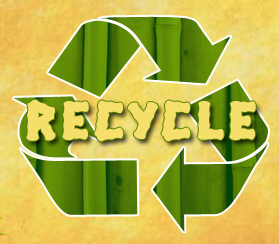 it can be and is recycled into a number of different modern decor and building products. Bamboo is recycled into flooring, furniture, kitchen utensils, food packaging, decking, paneling, and the list goes on.
Few raw materials have the potential for truely sustainable production as bamboo. It is a highly versatile grass, with a tremendous growth rate and ability to survive in a both temperate and tropical environments
So one of the biggest factors making Bamboo eco-friendly is sustainability. When it comes to sustainability, bamboo has traditional wood/lumber products beat in every Eco-Friendly factor:

Bamboo is considered one of the fastest growing plants on Earth. Some species have been measured to grow over 2 to 3 feet in 24 hours.
A pole of bamboo can regenerate to its full mass in just six months after being harvested.
Bamboo can be continuously re-harvested every 3 years, without causing damage to the plant's root system or surrounding environment.
During the time it takes to regenerate, the bamboo plant's root system stays intact so erosion is prevented.
Continuous harvesting of this woody grass every 3-7 years, actually improves the overall health of the plant.
So When You Decide to buy Bamboo, you are making an earth friendly decision.
Bamboo Information Links – Screens | Fencing | Poles and Borders