---
The Balboa BBQ Island is Perfect for Your Smallish to Medium Size Patio
Balboa BBQ Island
Standard Features:
Lion Fridge
Bottle Opener
Umbrella with steel umbrella hole tile
GFI Electrical Outlet
Lion Double Access Door w/Paper Towel Holder
Welded galvanized frame
Many tile and stucco options to choose from.
Optional Grill Brands &  Sizes Available up to 42″
Custom Models available
 …. 
CLICK HERE
To Schedule Your In Home Consultation
Balboa BBQ Island
A  Real Step Up from Just a Grill Island

PRICING:
Avalon BBQ Island/*Up to
24 Months Same As Cash-$124/Mo Payment*


Regular Price: $6,750.00




Your Price: $5,395.00
For a medium patio, the Balboa BBQ Island may be your dream come true.
---
Yes it's time to turn your dream of a new BBQ Island into a reality! There you are grilling outside during those summer days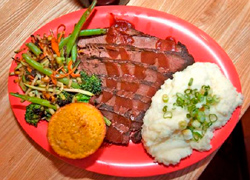 and nights, passing around a plate of your best Barbecue and trimmings. Yes that would be a very proud moment when the first time the family and friends you invited over couldn't stop raving about your Barbecue.
With the "Balboa" BBQ Grill Island you'll be adding the convenience of a built-in refrigerator in an island with a food service area. Your Balboa Island's exterior stucco finish can be made to exact match the exterior color of your home or have a contrasting color that makes it stand out as a compliment to your exterior décor.
And of course other custom amenities are available such as a side burner or you can upgrade to a stainless steel refrigerator, and we have a large selection of American Made Gas Grills if you choose to upgrade from the standard grill. Give us a call today and soon you will be Grilling in Style – Call Today (888) 556-8121
But if you are thinking about a complete outdoor kitchen the Catalina Outdoor Kitchen San Diego Style will certainly be worth looking into.